Meet
irresistible34

: Access Her Personal Page for Exclusive Content!
---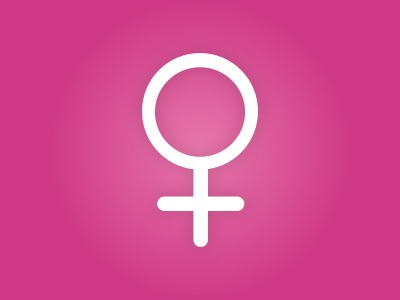 Age: 24 Hair Color: brown Eyes Color: black Body Hair: shaved Body Hair: shaved Height: 162 cm Country: Brazil Main Language: pt Ethnicity: caucasian
Explore the Exclusive Mystique of irresistible34 – Your Ultimate Cam Experience Awaits
---
SOBRE MIM
Tenho 24 anos. Sou 100% natural, com clitoris avantajado, dona de um cuzinho apertado e guloso. Alem de ter 1.62 de altura com peso de 50 quilos, medindo 60 cm de cintura e 90 de quadril.
Sou simpática e comunicativa, gosto de saber o que passa na mente das pessoas e ser tratada com respeito e carinho por elas.
Amo me exibir para ser admirada e receber elogios. Além disso, gosto de mexer com a mente masculina, de provocar e de me sentir desejada.


VALORES DE GORJETAS
*MOSTRAR PÉ (20 tokens)
*FICAR DE 4 (21tkns)
*MOSTRAR PEITO (22 tkns)
*MOSTRAR BUCETA (23tkns)
*MOSTRAR CÚ (24 tkns)
*PISCAR CU (25 tkns)
*BOQUETE (26 tkns)
*SIRIRICA (27 tkns)
*PELADA (30 tkns)
*DEDO NA BUCETA/CU (35 tkns)
*BRINQUEDO NA BUCETA (40 tkns)
*BRINQUEDO NO CU (50 tkns)
Alem disso, faço fetiches, tais como: CHUVA DOURADA, CORNO MANSO, HUMILHAÇÃO, etc. (150 tkns/PV)
REGRAS
*NÃO peça nada de graça. Caso o que voce quer não esteja nos valores de gorjetas apenas pergunte quanto eu cobro por isso.
* NÃO tente me enganar, pois eu sou nova aqui e não como uma camgirl
*NÃO mande em mim pedindo para mudar algo ou o que seja, pois EU SOU a dona da minha sala, então eu decido o que faço ou não.
*NÃO peça para ser meu moderador a fim de conseguir coisas de graça. Isso definitivamente NÃO FUNCIONARÁ
ABOUT ME
I,m 24 years old and 100% natural, with a large clitoris, owner of a tight and greedy ass. In addition to being 1.62 tall, weighing 50 kilos and measuring 60 cm in waist and 90 in hips.
I am friendly and communicative, I like to know what is going on in people's minds and be treated with respect and affection by them.
I love showing off myself to be admired and receive compliments. Furthermore, I like to mess with the male mind, to tease and to feel desired.
TIPS MENU
*SHOW FETT (20tks)
*DOGGY (21tkns)
*SHOW BOOBS (22tkns)
*SHOW PUSSY (23tkns)
*SHOW ASSHOLE (24tkns)
*FLASH ASSHOLE(25tkns)
*BLOWJOB (26tkns)
*PLAY WITH CLIT(27 tkns)
*NAKED (30 tkns)
*FINGER IN PUSSY/ASS (35 tkns)
*DILDO IN PUSSY (40 tkns)
*DILDO IN ASS (50 tkns)
* FINGER IN ASS
Besides, I do fetishes, such as: GOLDEN SHOWER, COCKHOLD, HUMILIATION AND SO ON (150tkns/PV)
RULES
*DON'T ask anything for free. In case what you want is not on tip menu just ask me how much I charge for that
*DON'T try to deceive me, because I'm new here, but not as a camgirl.
*DON'T boss me asking to change something or whatever, because I'M the owner of my room, so I decide what to do or not
*DON'T ask me to be my moderator to get things for free. It definitelly WON'T WORK.